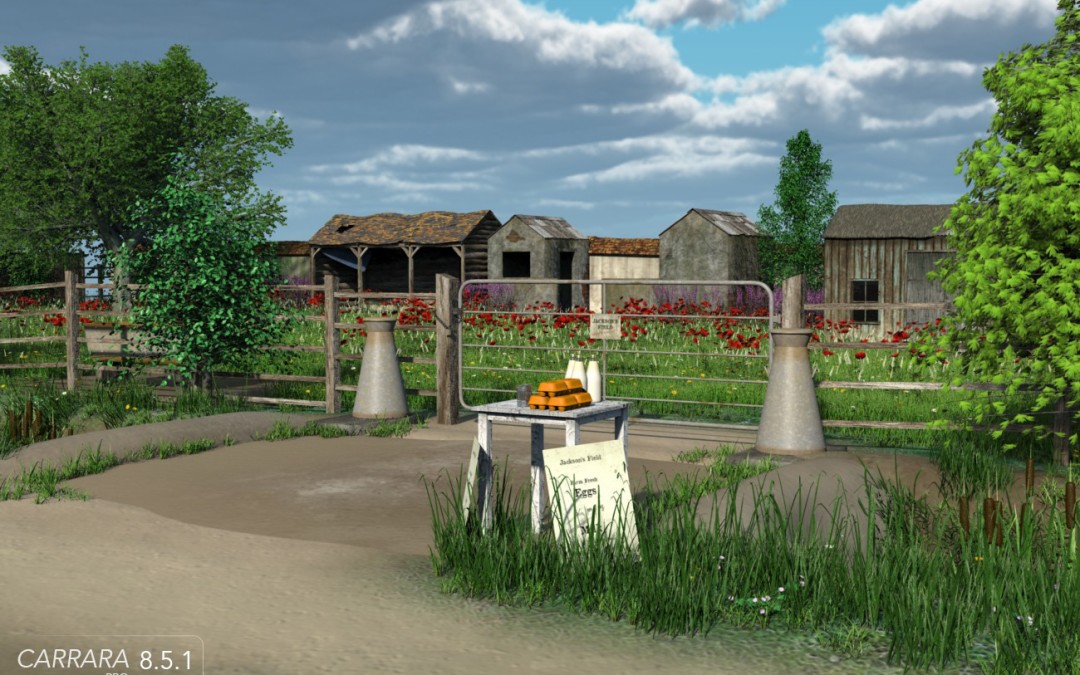 TangoAlpha has just released a new scene for both Carrara and DAZ Studio (Iray & 3Delight shaders) called Jackson's Field:
Just around the corner in the fictional English county of Ravenshire is old Farmer Jackson's ramshackle paddock. Sure, the sheds could use some TLC, and someone needs to tie up that tarp under the barn roof, but the horses don't mind (when he remembers to keep the gate shut!), and there's often fresh eggs and milk for sale at the side of the road . . .
This scene includes presets for 3Delight and Iray, plus a fully optimized native Carrara version.
The introduction price is 30% off and you can also get a free HD-addon (worth up to 55$) as a part of the Real Life campaign (and 45% off some other store items), more info here:
http://www.daz3d.com/02-05-real-life
The store promo Carrara render: