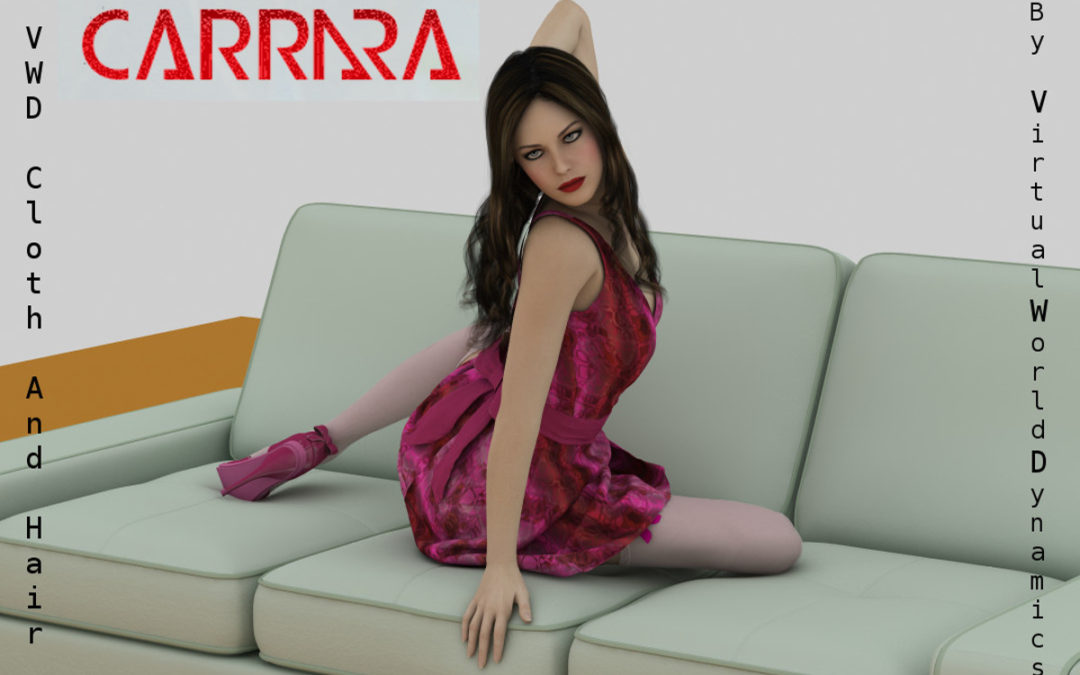 Philemot has released a Carrara plugin called "Carrara bridge to VWD Cloth and Hair" for the separate application VWD Cloth And Hair by VirtualWorldDynamics.
Carrara fans have received new possibilities to create realistic cloth and hair simulation for even better still and animations.
Comment from PhilW:
That's one of the reasons I really like using cloth dynamics, everything just seems to sit more naturally on the figure. I know it is generally more work than using conforming clothing, but there are definite benefits. And of course if animating, you get more natural movement.
DAZ3D main forum thread:
Dynamic cloth + related Carrara plugins – Best Practices, Tips and Renders thread tips:
-Tutorial by Philemot, start here: https://www.youtube.com/watch?v=mQCOEBNMqeU
-Informative post in the main forums.  This includes some practical advice.  Check it out.  Bookmark it.
Example renders by PhilW: