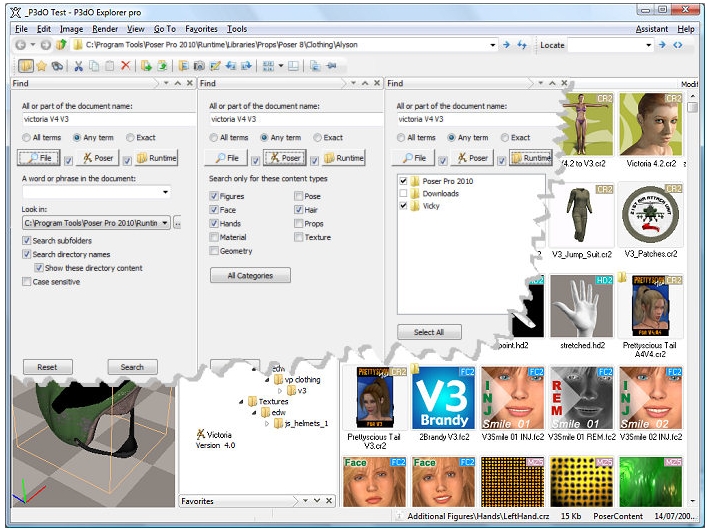 3drendero report: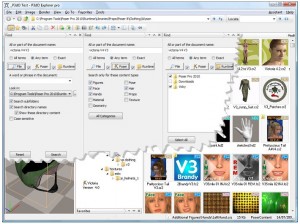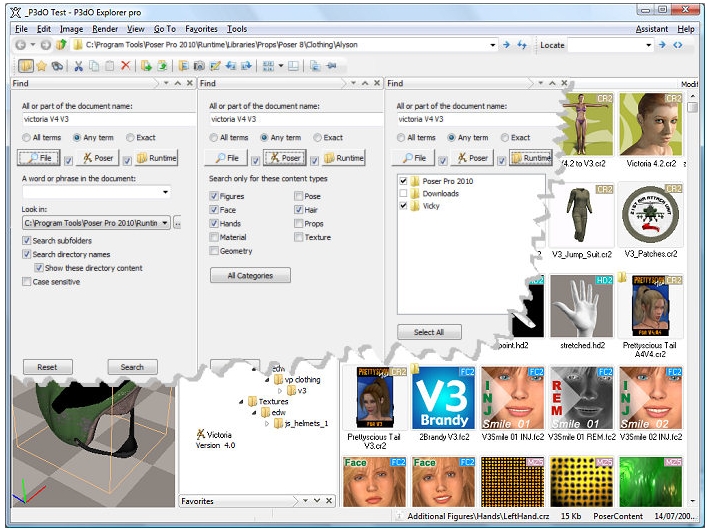 The annual RuntimeDNA sale has started with over 2000 items at 50-70%
off until 02-Dec-2012.
While there are few Carrara specific items, there is one must have app
for every Carrara user:
The P3dO Explorer pro 2.4.6 at 50% off, the only file explorer with
Carrara, Poser and Daz Studio 3D model viewing support:
"P3dO is a Runtime library manager & 3D viewer for Poser, Daz Studio
and Carrara.
P3dO is a 3D viewer and browser for above 30 3D and 40 pictures formats.
P3dO for Poser has been around for more than 12 years. It is a rich
easy to use Explorer-ish browser and has many unique features you will
not find anywhere else."
CARRARA:
– Carrara Thumbnails
– Carrara Thumbnails Editor
– Carrara Explorer – is similar to Poser Explorer. List a Carrara file
content (textures), highlight missing files, show Textures thumbnails.
– Carrara Runtimes support – is similar to Poser Runtimes support
(shortcuts to various Runtimes).
– HDR / HDRI pictures viewing.
More details about the Carrara functions at:
http://www.senosoft.com/carrara_file_manager.php
Buy P3dO Explorer pro at
http://www.runtimedna.com/P3dO-Explorer-pro-2.4.6.html
Official homepage of P3dO Explorer pro at:
http://www.senosoft.com/softp3dopro.php
CarraraCafe page with a bio of Laurent, the creator of P3dO Explorer pro:
http://carraracafe.com/?p=1310
/3drendero